New Year's Eve 2016
Celebrate New Year's Eve and enjoy free family entertainment, including kids rides, food stalls, face painting, ball artistry, a spectacular firework display and more:
PAW Patrol character stage show
Boogie Woogies Superhero Band
Trolls character stage show
Fire-dance show
Lure (dance-band)
EVO Security was proud to be a part of the great event. Everyone had a good time and were well behaved.
Mayor Paul Pisasale's Carols By Candlelight 2016
Come along and enjoy the Ipswich festive favourite, Mayor Paul Pisasale's Carols By Candlelight, presented by Sekisui House.
This year's event offers free family entertainment, spectacular fireworks courtesy of IGA and the music of Troy Cassar-Daley, supported by Peter Combe and the 'Wash Your Face in Orange Juice' band.
EVO Security was proud to be a part of the great event. Everyone had a good time and were well behaved.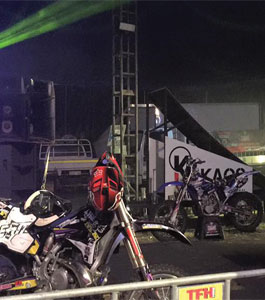 Absolute KAOS - Beaudesert 2016
Imagine freestyle riders, Imagine DJ's playing music, Think of some BMX riders & scooters riders, what about a big big Tent.
Well Absolute KAOS is all that and more. FMX riders including Nitro Circus, X-Games & international riders, in the middle of the ramps. There was a DJ stage with some great music pumping out while the FMX guys fly and flip over the top of them and just to add a bit more to the mix a full BMX-Skate park each side of the stage with BMX & Scooters flipping and jumping as well. Now that's Absolute KAOS.
Elite Venue Operations were proud to be part of this tour and looking forward to more to come.
HOG 2015 State Rally
Brisbane HOG is all about going on great rides and making great friends that share your passion for Harley Davidson!
Located in beautiful Brisbane, Australia, the Brisbane Harley Owners Group is Australia's largest chapter!
We organise riding and non-riding events throughout the year, with our main objective being to go one great rides in and around the Brisbane area and have alot of fun with our friends.
Elite Venue Operations are proud to be involved in offering security for the HOG 2015 State Rally which was held in Mount Gravatt in September 2015.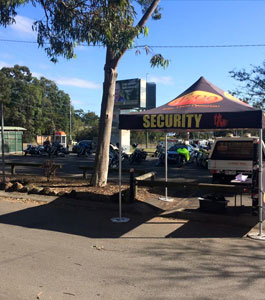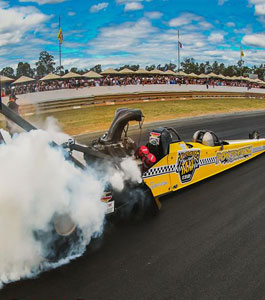 Powercruise
56

- Queensland Raceway

Powercruise 56 was again a big success in being the biggest, craziest and wildest Powercruise!

As well as all the regular cruising, drifting, Powerskids, off-street racing, dyno, burnouts, traders, show & shine and Miss Powercruise there was:
ights Out Grudge Racing
$20K Street Outlaws Buy-in
Nitro Funny Cars
100K burnout competition
We were proud to be associated with this event for the 4th year running.