RAM Training Services
Our RAM Training Services branch in Clontarf, Brisbane provide training courses in Security, First Aid, and Responsible Service of Alcohol.
RAM Training Services is a Gold Coast and Brisbane based RTO that delivers a range of courses that are fully accredited and provide the student with a nationally recognised qualification upon completion. RAM Training Services offer high quality training by experts in their field who all have completed their Certificate IV in Training and Assessment.
Email This email address is being protected from spambots. You need JavaScript enabled to view it. for information on the courses we currently offer.
THE DYING ART OF HOSPITALITY – IS IT REALLY A SKILL WORTH INVESTING IN?
As a business owner, people often ask me, "What will I learn doing a Hospitality Management Course or why do I need a piece of paper?" Times have changed in the industry, and to gain that competitive edge over your fellow colleges and get that prized job you want, you need to have both the industry skills as well as the qualification to be at the front of the line.
Many would agree that just because a waiter, bar attendant or anyone else that works in the industry can do the job, it doesn't mean that they can secure employment for the long term or stand out from the noisy crowd to advance themselves. The more crowded the workplace/industry the harder you sometimes need to work to get noticed. How do you get noticed? Have a more powerful and infectious positive personality than anyone else & get qualified.
Party Safe
Everyone enjoys going to or hosting a party. For young people it is certainly a part of growing up and celebrating special occasions with their friends.
There are many things to consider when planning a party...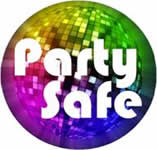 Confused about which security course you need to complete?
Are you interested in getting your security guard licence, but you're not sure what course you need to complete? Either click on the link below for easy step by...